MASSAGE
*Please inquire if interested in a specific style of massage not listed. We can customize when available.
Ultimate Aromatherapy Experience
This signature treatment releases tension held in every part of the body, leaving you feeling deeply relaxed and re-charged. Carefully applied pressures stimulate the nervous system, Swedish and neuromuscular techniques relieve muscular tension and lymphatic drainage helps encourage a healthy circulation.
60 minutes – $ 170
90 minutes – $220
Sleep Deeply
A perfect ritual for those who struggle to sleep or suffer from restlessness. A deeply sedating head-to-toe massage, using carefully applied pressures and Swedish techniques, will balance the nervous system and ease an overactive mind.
Hot Stone Massage
Soothing, heated stones are used to massage the body promoting overall relaxation, relief of stress and muscle tension.
60 minutes – $170
90 minutes $220
Aromatherapy Massage
This customized, full body massage using a deeply hydrating and nourishing massage oil of your choice, will relieve tension and stress while conditioning the skin and improving skin's texture.
60 minutes – $160
90 minutes – $210
Relaxation Massage
A full body, light pressure massage designed to promote overall relaxation and increase circulation.
60 minutes – $150
90 minutes – $ 200
Therapeutic Massage
A deep tissue massage to target your areas of concern. Designed to aid in increased mobility, relieve muscle stiffness and tension and ease pain.
60 minutes – $150
90 minutes – $ 200
MASSAGE ADD-ONS
May be added to any massage experience
Nourishing Foot Treatment
Feet and lower legs feel silky soft and moisturized after an intensive exfoliation and application of rich body oil and cream.
Nourishing Hand Treatment
Hands and arms are revived and invigorated after an exfoliation and application of restorative essential oils.
Rejuvenating Skin Polish
An all-over body exfoliation and layering of deeply nourishing products to leave the skin looking radiant and feeling wonderfully smooth.
Scalp Massage
An aromatic, nourishing oil and specific massage techniques promote relaxation and free the mind of stressful thoughts.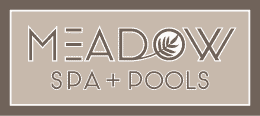 Contact Us
345 Banff Avnue
in the Moose Hotel & Suites
(403) 760-8577
toll free 1 (866) 379-0022