Meadow Spa & Pools
Filled with natural light and stunning mountain views, Banff's newest spa, Meadow Spa & Pools (in The Moose Hotel & Suites), offers indulgent spa experiences in a tranquil environment. Services include massages, body treatments, facials, nail services, waxing and couples packages. Our peaceful relaxation lounge and private outdoor hot pool complete your spa escape, allowing time and space to relax and rejuvenate. Access to the hotel's fitness centre, sauna and rooftop pools with panoramic views are complimentary on the day of your spa visit.
Location and Hours of Operation
Meadow Spa + Pools is located in the Moose Hotel & Suites at 345 Banff Avenue. The spa's typical hours of operation are 10:00 a.m. – 8:00 p.m. (hours may vary slightly according to the season) Spa treatments available daily.
Spa, Pools & Fitness
With most spa services, guests have complimentary access to the Spa, rooftop pools, sauna and fitness facility during their visit.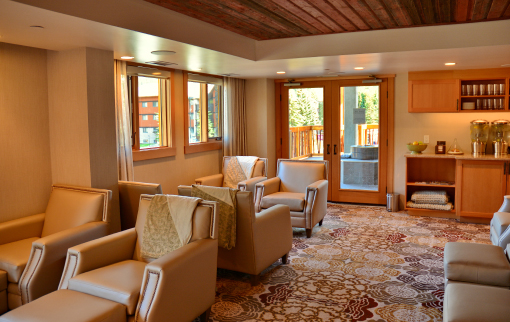 Perfect way to escape the city!
I've been to The Moose Hotel and Suites numerous times but I have to mention the most recent visit. I spent some time in the Meadow Spa where I got a relaxation massage by therapist Beth. It was the best massage I've ever received. The rooftop hot tubs were the icing on the cake as I was able to watch the snow fall on the beautiful mountain backdrop. Even if I wasn't staying at the Moose I would recommend visiting The Meadow Spa. The staff really understand the definition of customer service!!
Reviewed November 2017

Most relaxing spa in Banff
I have Been to many spas in Banff and Canmore including the Willowstream at the Fairmont Banff Springs but I found the amenities, the friendly staff and the beautiful location of the Meadows to be incredibly relaxing and comfortable. From the staff finding me more comfortably sized robe, to covering me with a blanket in the lounge room, to the amazing out door private hot tub and serving the amazing hotel Restaurant's lunch inside the spa, the service was second to none and I will definitely be going back on my next trip to Banff.
Reviewed October 2017

Meadow Spa Experience
Amazing spa! The hot tub is lovely on the balcony and the spa is very calming. The staff are excellent as well.
Great new spa
Outdoor hot pool is awesome! The massages were great as well. We appreciated having access to the hotel gym as well.
Beautiful Facility
I was very pleased with the service and location of Meadow Spa and Pools. It was just what I was looking for.
Couple Getaway
My fiancé and I go here to get away from everyday life . We can relax in the hot tub and look at the mountains and enjoy some tea of many flavours . We then go into a couples message that seems to really relax us. Over all it s great day for us to get away and still be close to home .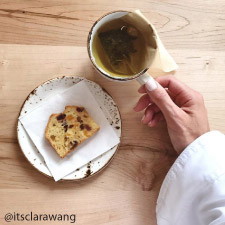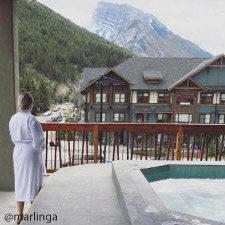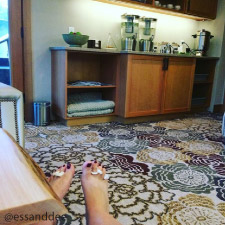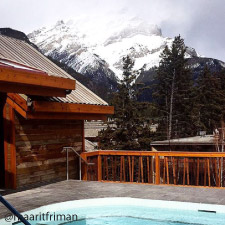 Meadow Spa and Pools
Find out more about our products, treatments and what we are up to on Facebook
#meadowspaandpools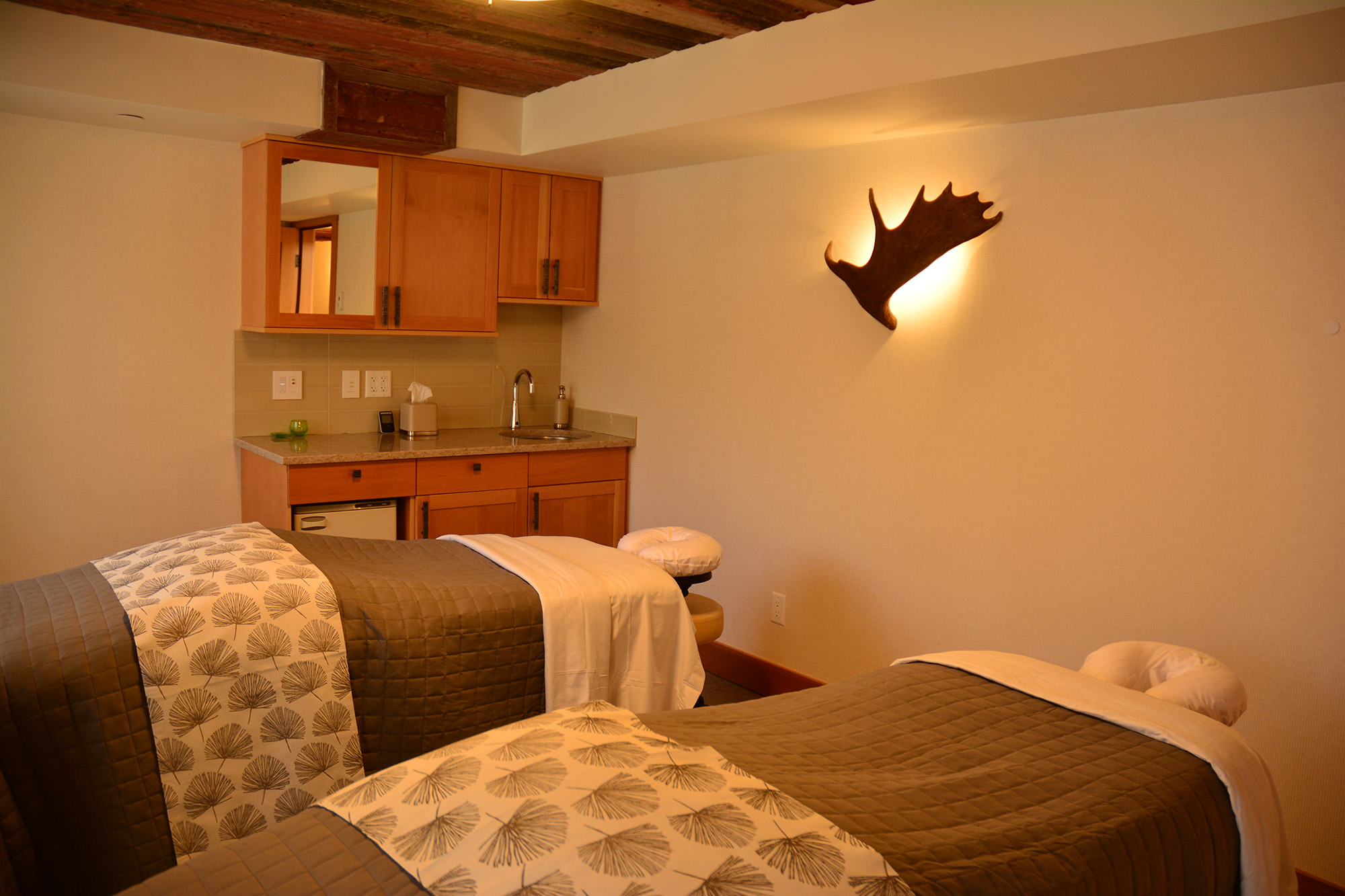 Arrival
We suggest arriving to the spa 20 minutes prior to your scheduled service to check in and enjoy the lounge and pool area. To accommodate all guests, each treatment will conclude at the scheduled time.
Gratuities, Taxes & Pricing
Gratuities and taxes are in addition to the spa priced listed. Gratuities are at your discretion and 5% GST will be added to all prices. Group bookings are subject to an 18% gratuity. Prices are subject to change without notice.
Etiquette
To maintain a relaxing spa environment, and to allow you to make the most of your spa experience, we encourage all guests to turn off their cell phone and leave them in their locker for the duration of their spa visit.
Spa Attire
A robe and sandals will be provided to you in addition to a locker to store your personal belongings. A swimsuit is required in the pool areas.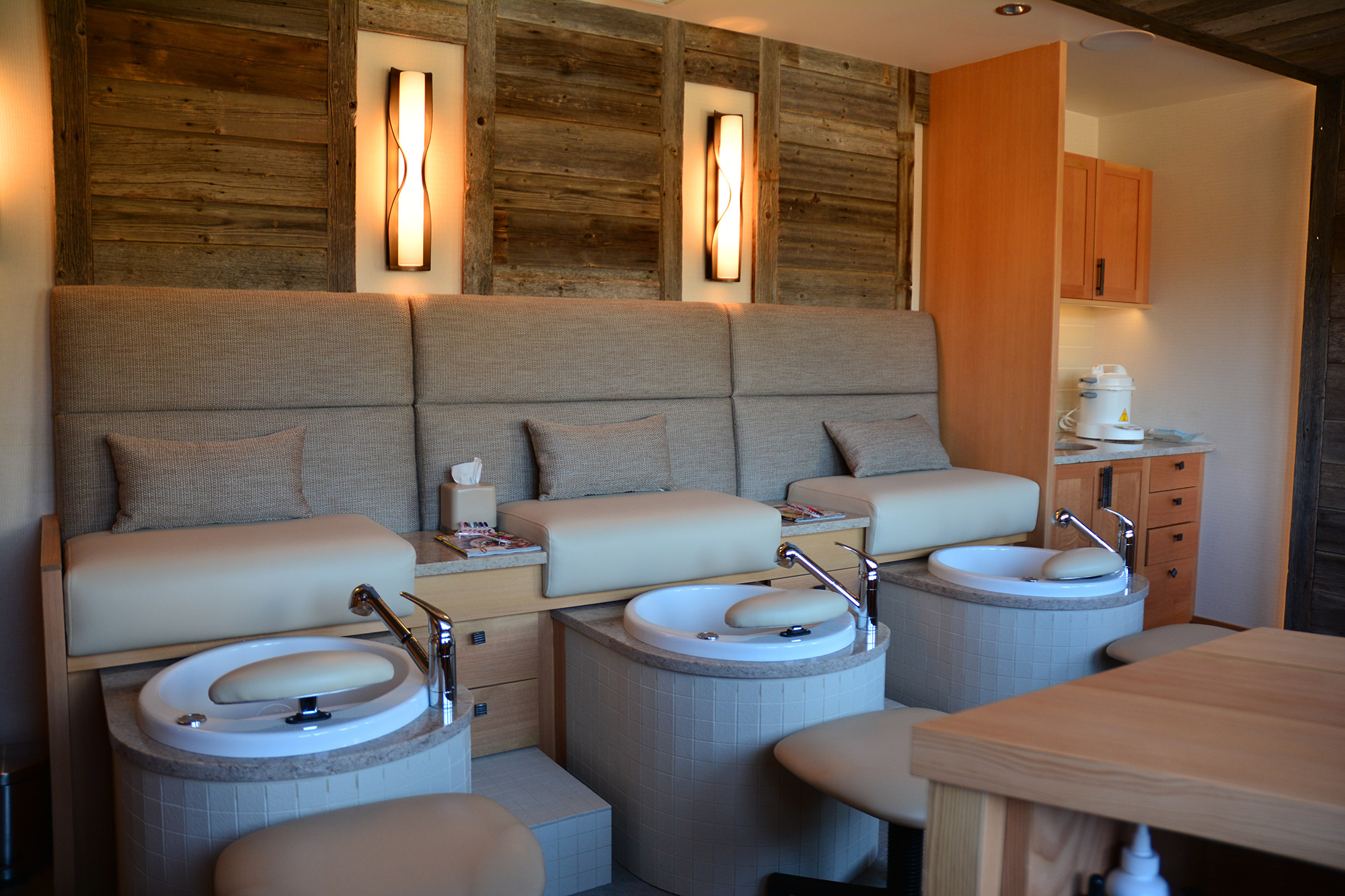 Contact Us
345 Banff Avenue
in the Moose Hotel & Suites
(403) 760-8577
toll free 1 (866) 379-0022