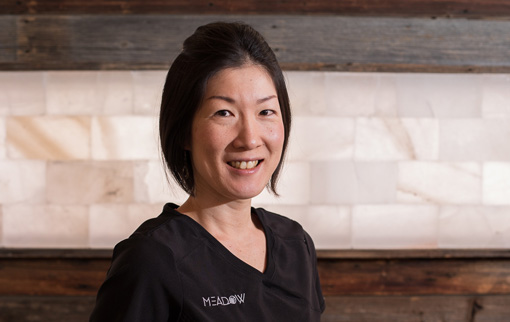 Mariko
Registered Massage Therapist
How did you start off?: I was originally a physiotherapist in Japan. I came to Canada in 2007 and fell in love with the mountains and lifestyle. I eventually decided to study massage therapy, graduating in 2016, and have been working for Spas of Banff since then.
For Fun: My time off is all for doing activities with my daughter. We do a lot of rock climbing, hiking in summer, skiing downhill/cross-country in winter. Life is great!
"I love to see them coming out of massage rooms with a big smile totally relaxed and happy. That's the moment I feel I love what I do which is almost everyday!"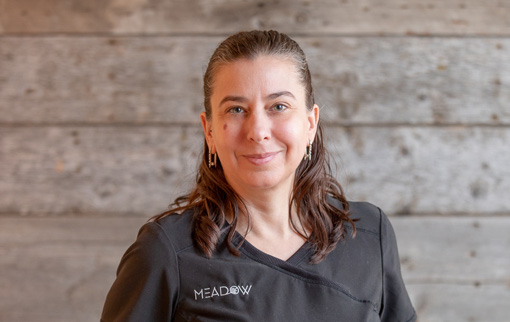 Athena
Registered Massage Therapist
How did you start off?: I obtained a two year diploma in Remedial Massage Therapy, in Saskatoon. My special skills include: deep tissue, trigger point therapy, muscle tension and pain management.
For Fun: When I'm not working, I am a professional scuba diver and avid traveller.
"My goal with every client is to give the very best care possible so that they may obtain their life, sports and wellness goals."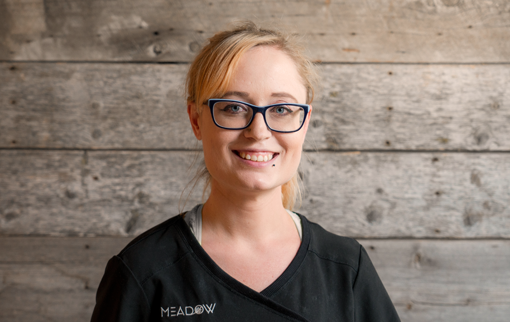 Holly
Massage Therapist
How did you start off?: I grew up in British Columbia. What brought me to Banff was the mountains. I went to school and  graduated from Makami College in Calgary.
For Fun: I like to go hiking or snowshoeing. I also love snowboarding, cooking and travelling.
"I chose massage therapy for my career because I have always loved helping others, whether it's relaxing the client or giving them deep tissue to help release tightness and tension that they have."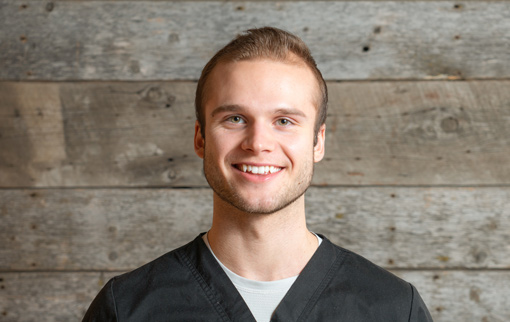 Jake
Registered Massage Therapist
How did you start off?:  I grew up in London, Ontario, I moved to Banff two months ago after graduating the RMT program at Fanshaw College in 2019. I knew I wanted to be an RMT in High school when receiving treatment for a hockey injury.
For Fun: Rock climbing, snowboarding, reading, hockey, meditation, cooking, dancing and many more!
"I am an enthusiastic and energetic young man motivated to live a healthy active lifestyle. Always striving to progress athletically and professionally. I want to advance my knowledge and practical skills every chance I have"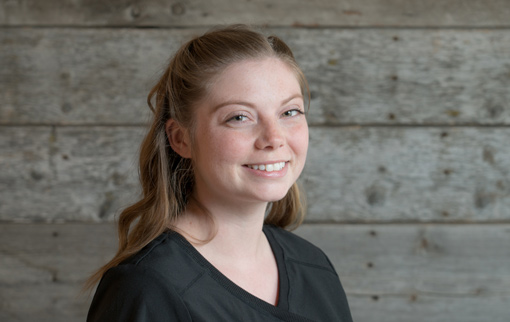 Jada
Registered Massage Therapist

Bio Coming Soon…
Emma
Registered Massage Therapist
Tell us about yourself: I am a very smiley person that loves to be around people. This is part of the reason I love travelling so much! You'll always find me strolling around looking for dogs to pet!
I started as a receptionist at a spa. My love for it started there! I just thought it was lovely that we make such an impact on someones day and give them that time for themselves.
"Facials are my passion as one they are so relaxing and underrated (I believe more relaxing than a massage!)  and two I can customise a facial to suit your specific needs and also help you to continue the same level of self care at home."
Marta
Registered Massage Therapist
What brought you to Banff? Originally I'm from Hungary from a little historical town called Tata. Growing up I always dreamt about the vast untouched nature of Canada.
For fun: I'm very lucky that I can spend my spare time with my young daughter and I also enjoy different outdoor activities, such as hiking, biking, skiing and kayaking.
"I also find joy to bring relief, happiness and relaxation to people through massage."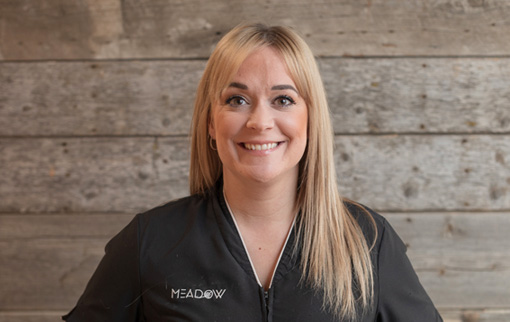 Lauren
Esthetician
How did you start off?: I worked as a receptionist in a spa while in high school, where the owner became my mentor. I then attended Gina's College and graduated in 2005. I have been in Banff for 8 years and at the Meadow Spa since December 2017.
For Fun: When I'm not busy making others feel renewed you can most likely find me out and about being the social butterfly I am.
"I love the aesthetics industry as it is a very positive field of work. I look forward to helping people relax and unwind."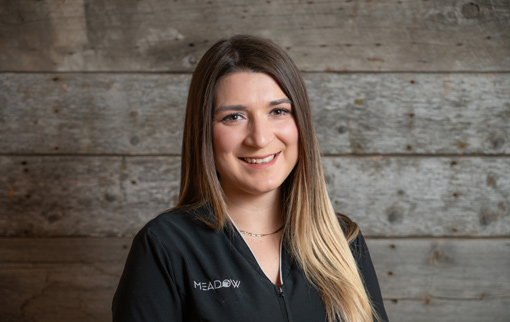 Elina
Esthetician
How did you start off?:  I am originally from Russia, grew up in New Zealand and for the last 7 years I've lived in Australia. I completed my Diploma in Beauty Therapy in 2012 in New Zealand. 
For Fun: I enjoy hiking and exploring. This season I would love to learn how to snowboard.
"I love educating people about their skin, and helping them with any concerns. Nowadays everyone is so busy and stressed in their daily lives;I enjoy giving people those few hours to relax, unwind and forget."
Contact Us
345 Banff Avenue
in the Moose Hotel & Suites
Local: (403) 760-8577
Toll Free: +1 (866) 379-0022